It's Monday and that means a new week of ideas for your from our talented team of Designers here at Epiphany Crafts!
It also means a brand new sponsor for us as well.
This week we're excited to work along with Tombow and their well known brand of adhesives.
Stick around all this week to see ideas from our team along with Tombow's team for fun and creative ideas on how to use both of our products for all new crafts!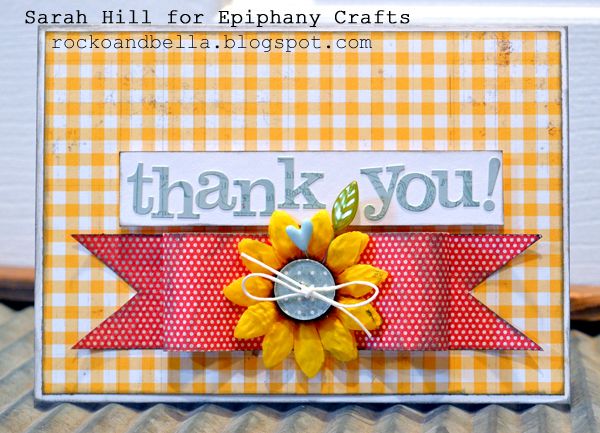 Thank You Card
by Sarah Hill
Epiphany Crafts Supplies Used:
BST-04 Button Studio Tool Round 14
BSA-10 Buttons Round 14
Other Supplies Used:
Paper-Bazzill, Lily Bee, My Minds Eye, Echo Park
Flower-Unknown, from C'est Magnifique Kit Club
Pins-Maya Road, Fancy Pants
Twine-From Used Shipping Tag
Alphas-Crate Paper
Ink-Prima
Designer Notes: Don't you just love the simple design of the paper bow? It was super easy to make!! Here's how….
Step 1: Gather your supplies. I used two 4 inch strips and one 6 inch strip cut out like a banner.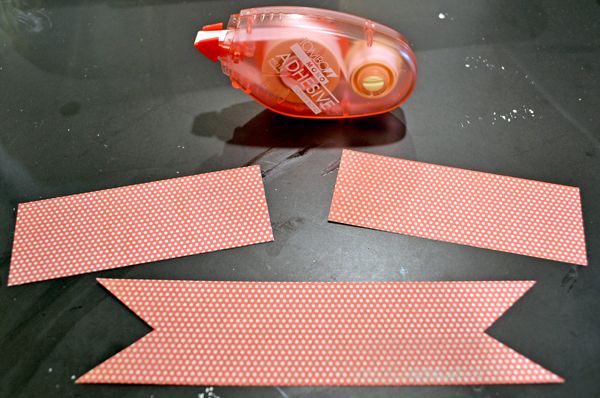 Step 2: Fold your 2 shorter strips in half, adhere with Tombow adhesive, and crumple up like a bow as shown.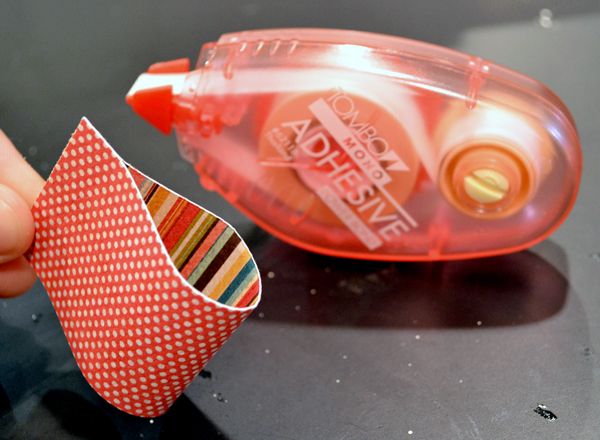 Step 3: Adhere your longer piece with the 2 completed pieces on top like so. Now you can adhere a large flower, etc over the middle to cover your lines.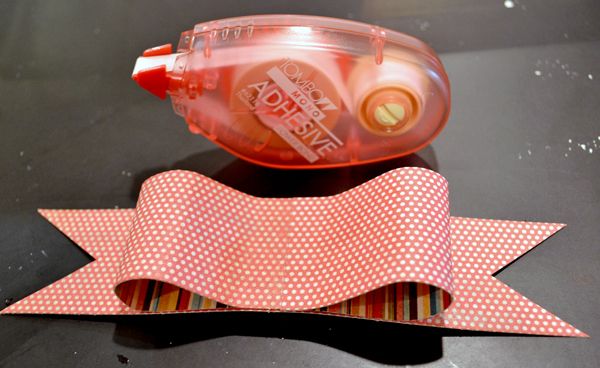 See, I told you it was easy!! Now you try!!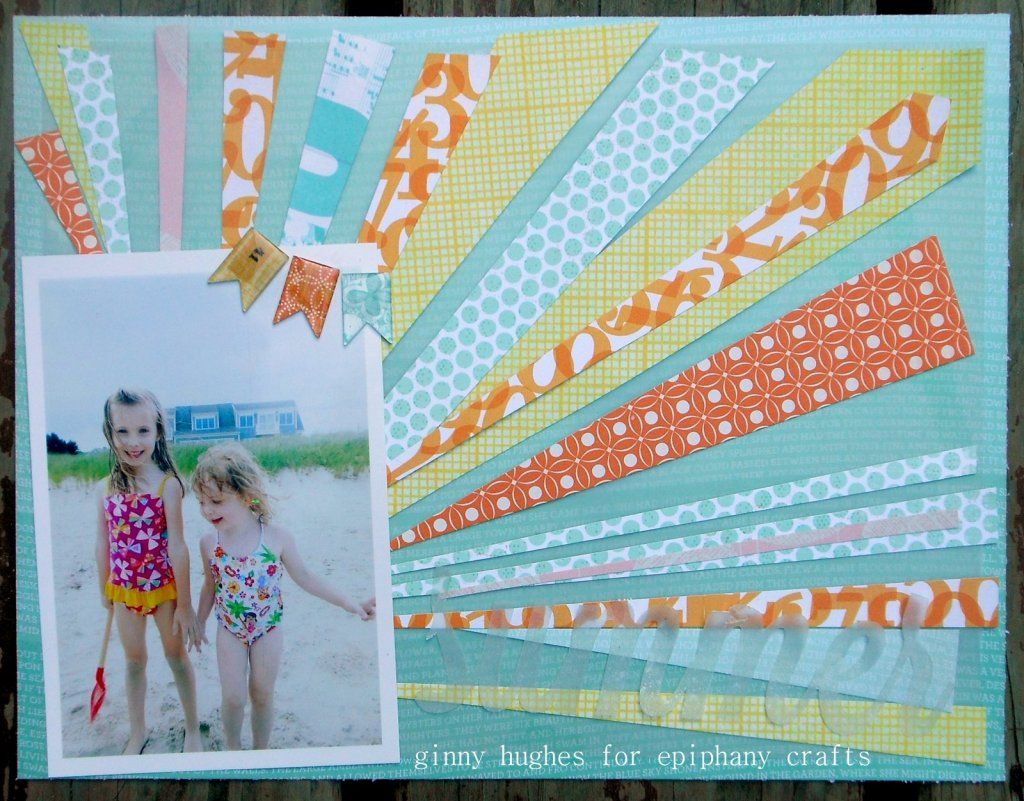 Summer Layout by Ginny Hughes
Epiphany Crafts Products:
SST-50 EC Shape Studio Pennant 25
SSA-52 EC Bubble Clear Pennant 25
other products-
adhesive-Tombow
paper-Basic Grey, Studio Calico
vellum
mist-Studio Calico
I used the Tombow Mono Vellum Adhesive for the vellum background and the vellum title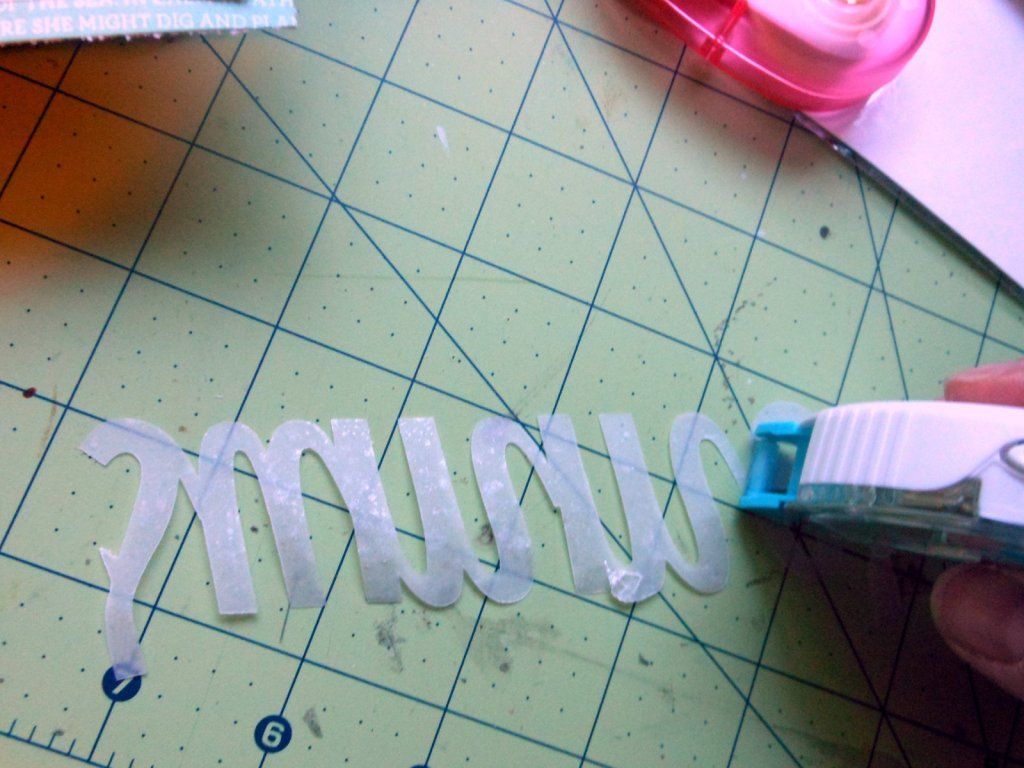 I used the Tombow Mono Power Bond Adhesive for the strips of paper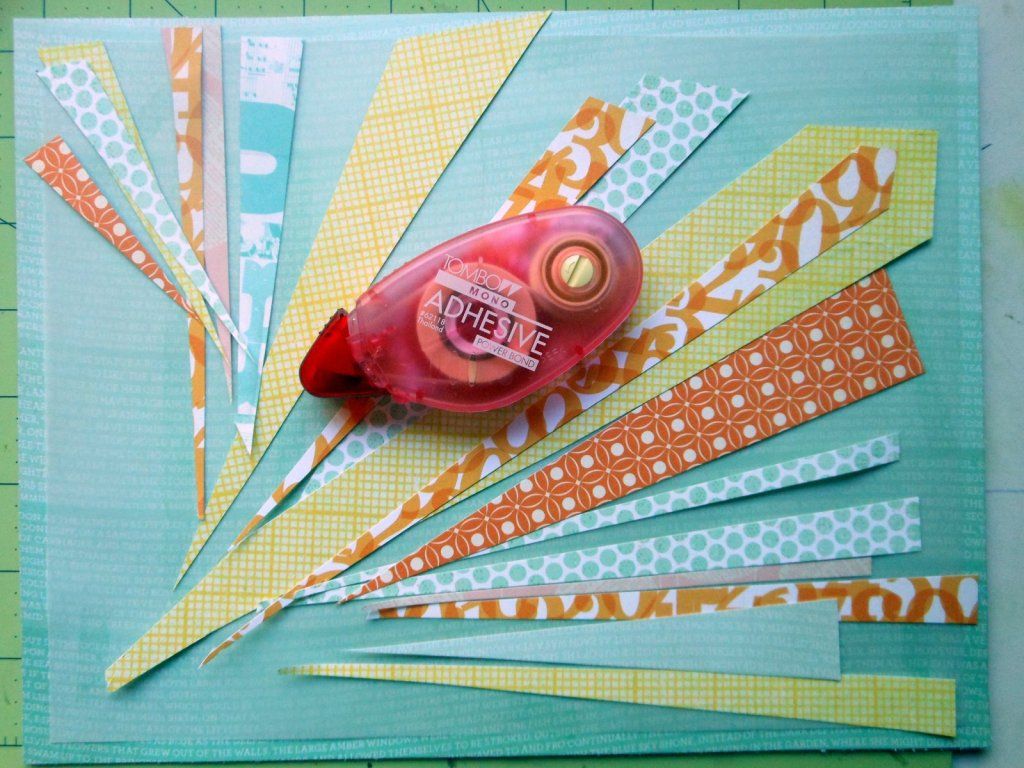 and I used the Tombow Glue Pen for the smaller strips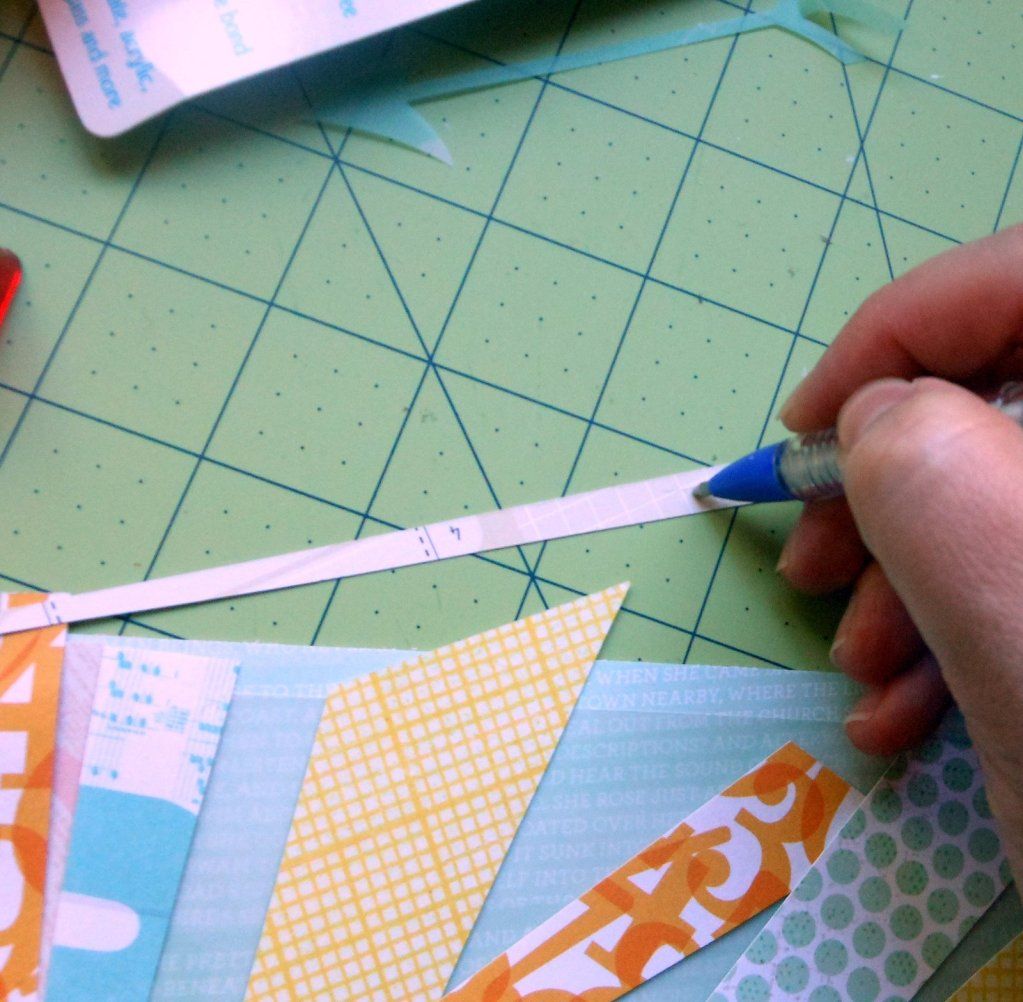 Be sure to take a few minutes throughout this week to visit the Tombow Blog!
They'll be sharing more ideas using Epiphany Crafts Tools & Embellishments along with Tombow Adhesives and more. (plus we bet a giveaway as well!)
How would you like an opportunity to try an assortment of adhesives from Tombow along with one of Epiphany Crafts most popular shapes?
Simply post a comment here today. We'll collect all the names from this week's post and select a random winner next week.
Speaking of winners…with our travel to CHA we do need to announce our winner of the Oval Tool and that is…
Gina's birdhouse is wonderful! So colorful! I'm really thinking the oval tool is now my favorite after this week's great projects! Such a versatile shape! Thanks for sharing!
Congrats to you! Please email me at JSandvoss@epiphanycrafts.com your info! We'll see you all right back here tomorrow with more Tombow Creations!