Not only are Epiphany Crafts Tools perfect for your daily paper crafting and scrapbook pages..they also are wonderful for all of you creating Project Life album. Designer Lisa Wilkinson takes you through one of her :ucky wees"!
Epiphany Crafts tools, buttons and bubble caps are perfect for Project Life albums. They add a finishing touches to your journaling and filler cards.
This week was more than a "lucky" week, it was blessed.
page one
Here is an easy way to create a simple clover. Simply use your Heart 25 Tool and punch three hearts, stitch them down and raise the edges slightly to create "stems". Then, finish the clover off with a cute round button 14.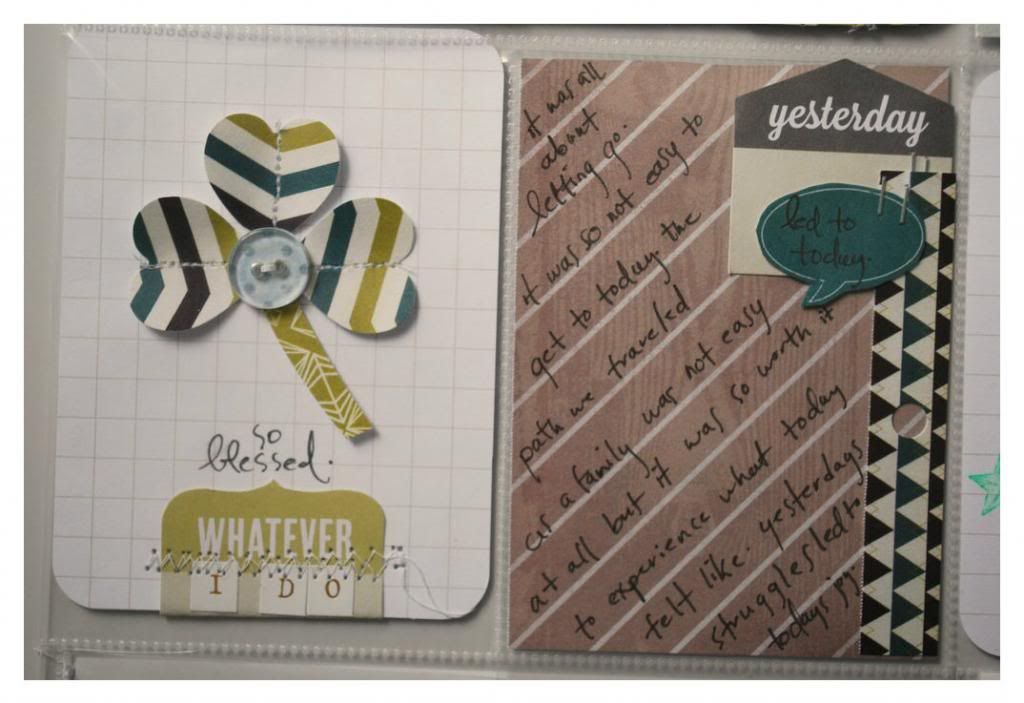 and page two
This page also has a Star Bubble Cap to coordinate.
supplies:
Darling Dear 6×6 Pad by Studio Calico Pink Paislee Portfolio Tiny Tabs Studio Calico Darling Dear Alphabets Citrus Twist Exclusive Stamp Set doilies, washi, mist, thread, stitching Epiphany Crafts Heart 25 Shape Studio Tool and Heart 25 Bubble Caps Epiphany Crafts Round 14 Button Studio Tool and Round 14 Clear Button Caps Epiphany Crafts Star Shape Studio Tool and Star Bubble Caps
---
So tell us…have you been wearing your green to ensure no pinching? Love celebrating St. Pat's Day! Simply follow the steps for the giveaway and you're entered to win! The prize includes our Epiphany Crafts Round 25 and Heart 25 Tools along with matching Bubble Caps! Plus we've tucked in our Round Charm Settings and our Felt Flowers! It's the perfect prize for some lucky fan! Who knows..it might be YOU! a Rafflecopter giveaway