there's not too much you can't do when you own an Epiphany Crafts Shape Studio Tool!
Make your own embellishments for scrapbook pages, cards and more! Or make you own jewelry…rings, bracelets, earrings, necklaces…we've got you covered!
All this week and next we're highlighting Die Cuts With a View Paper Stacks and yes…Blue Moon Beads!! Take a look at what we have for you today!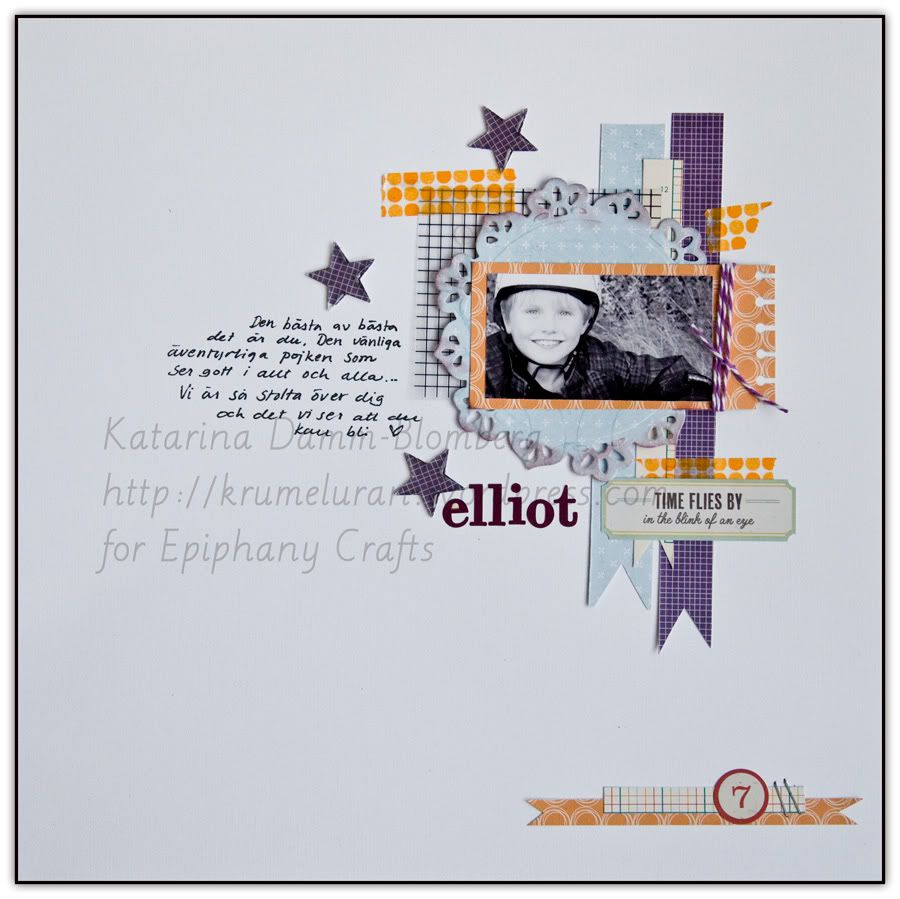 Elliot Layout by Designer Katarina Damm-Blomberg
Epiphany Crafts Supplies:
EC SST41 star 25
EC star 25 acrylic caps
DCVW- The Celebration stack
The twinery- twine-lilac
Spellbiders-floral doily motifs
washi tape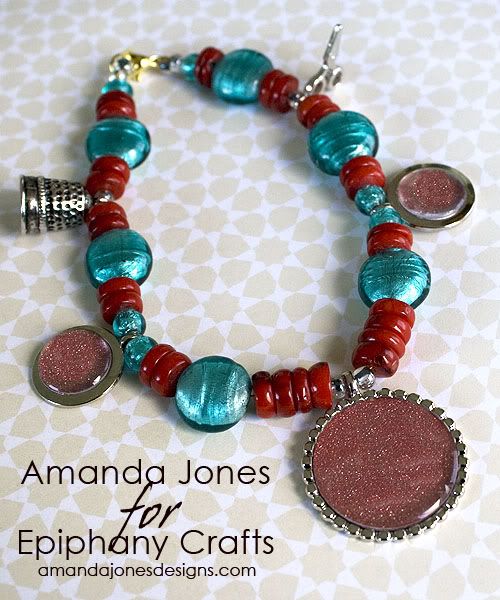 Beaded Bracelet
by Designer Amanda Jones
Epiphany Crafts Supplies:
Epiphany Crafts Round25 Shape Studio
Epiphany Crafts Round25 Bubble Caps
Epiphany Crafts Round14 Shape Studio
Epiphany Crafts Round14 Bubble Caps
Epiphany Crafts Metal Charms Round 14
Epiphany Crafts Metal Charms Round 25
Other Supplies:
Blue Moon Beads and jewelry findings
DCWV The Glitzy Glitter Stack
If you haven't heard we have one amazing giveaway for you! It's filled with DCWV Paper Stacks, Blue Moon Beads and Tools, 2…yes TWO of our top selling Epiphany Crafts Studio Tools, Bubble Caps and more!
How can you win? It's simple….post a comment and you're in! We'll gather all the comments left this week and next and pick one very lucky winner. It might just be YOU!
Are you a "pinner"? Spend minutes (we know..hours) looking through Pinterest, pinning images of crafts, recipes upon yummy recipes, dream locations and more? Well then we'd love for you to follow Epiphany Crafts!! We're pinning our projects and would love for you to share a pin of ours with your friends and followers!