You would have to live in a large hole to miss the endless chatter on social networks and with friends about kids heading back to school!
A new school year is fully upon and that means struggling to find ways to keep organized, not mess important meetings, dates and all the tem million other little things that crop up when school is back in session.
This week we've invited our talented team of designers to share some back to school projects with you to hopefully help you get back to school in style!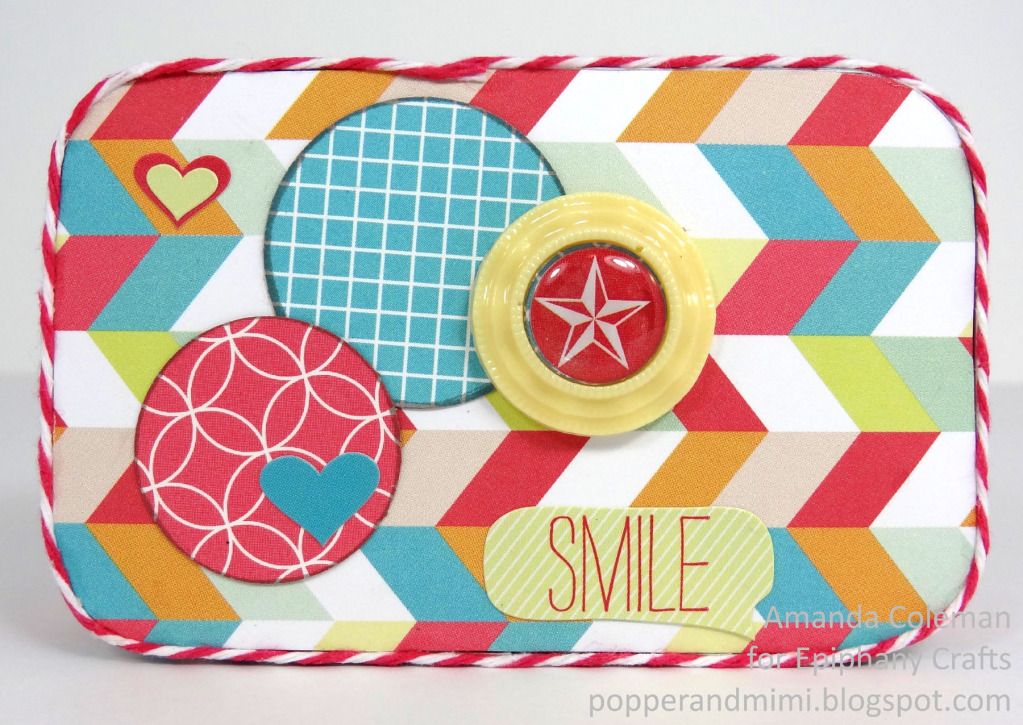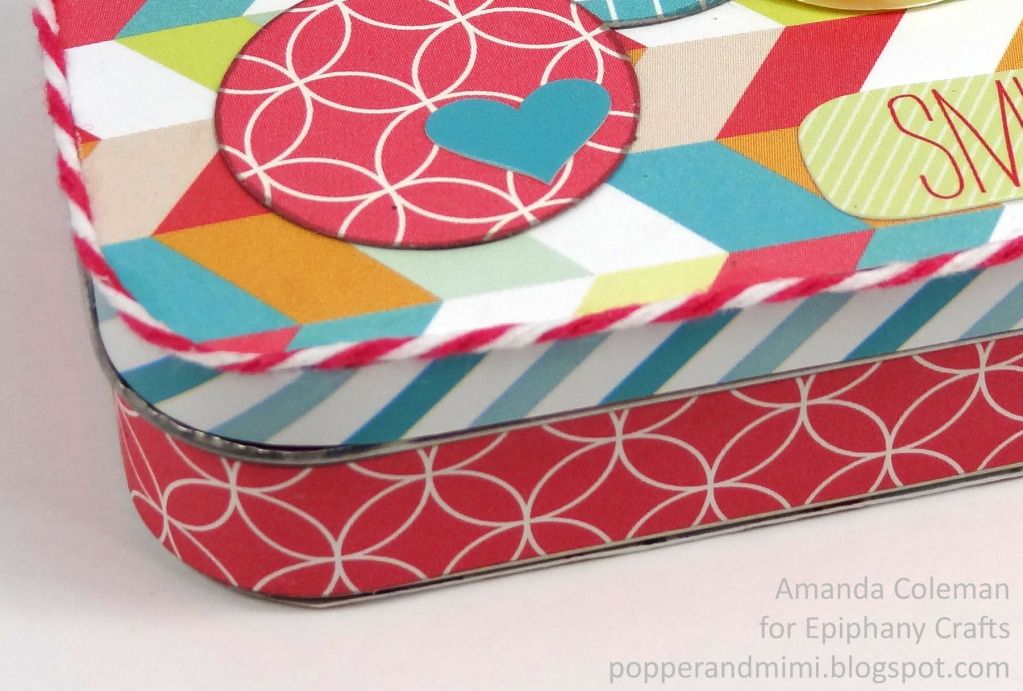 Back to School Altered Tin
by Amanda Coleman
Cute little altered Altoids box, right? I wanted the box to have a low profile so it wouldn't take up too much space or be too bulky. I used a yellow EC Vintage Tea Room setting and my EC Shape Studio Round 14 tool and matching bubble cap to make a custom embellishment. I wrapped strips of paper and stickers around the edge of the box and adhered a piece of baker's twine to the top of the box.
This little box contains a perfect menagerie of products that a middle or high school aged girl (or even a mom) may need throughout the day: hand sanitizing wipe, pain killer, chapstick, Tide wipe, breath strips, tampon and a ponytail holder. And they all fit so neatly in this discreet little case that will fit in any purse or backpack.
Although my kids are young and are not in need of this type of kit, I like to keep their backpack stocked with elementary school essentials such as tissue and hand sanitizer. This way there is never an excuse for wiping their noses on their sleeves and bringing home all the germs from school.
The contents of this box could be changed to suit any need. You could fill it with crayons for little ones or make a mini first-aid kit. The possibilities are endless! These tiny kits would make fun gifts, too!
Epiphany Crafts Supplies:
Shape Studio Tool Round 14
Shape Studio Accessories Round 14 bubble caps
Vintage Settings Tea Room
Other Supplies
Echo Park Paper Everyday Eclectic collection
The Twinery baker's twine
Altoids tin
Last week was an amazing week with our friends from Maya Road and Big Picture Classes! Giveaways galore!
Let's first announce the winner from giveaway with Maya Road and that is:
My favourite project of the week was the wreath with the stamps turned into epoxies, they look brilliant! On this post I love the banner, especially the heart in the 'I love to make stuff' title, as it looks cool with the patterned squares below the epoxy! x
We also invited everyone to post a comment for a chance to win a spot in Cathy Zieleske's upcoming Big Picture Class…that winner is:
Shawn Wenrich says:
Awesome post today and I especially love home decor projects!
Congrats to you both! Please email me at JSandvoss@epiphanycrafts.com so we can get you your prizes!
Stop by again tomorrow…we'll see you then! Happy Labor Day!