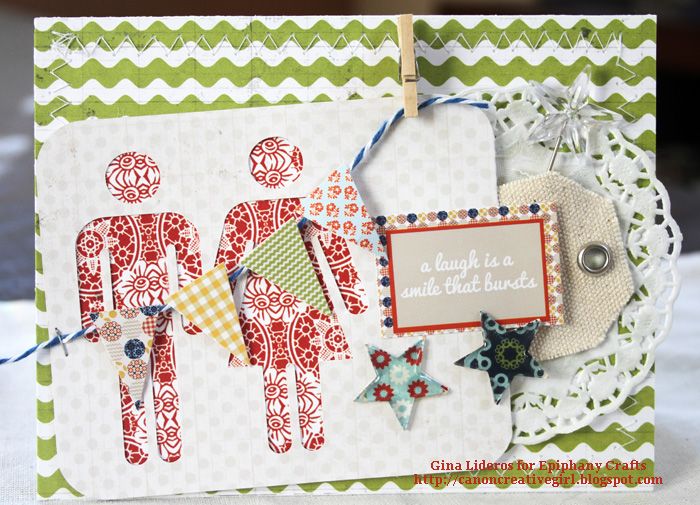 Smile that Bursts Card
by Gina Lideros
Epiphany Crafts Supplies:
Epiphany Crafts: star shaped studio tool, star shaped bubblecaps
Other Supplies:
Maya Road: star stickpin, canvas tag
The Twinery: Blueberry twine
Silhoutte Cameo: cutting file: love couple card
Lily Bee designs: papers, banner, sticker
So how would you like to feel a bit starry? It's easy to do…simple post a comment and we'll enter YOU to win our Epiphany Crafts Shape Studio Star 25 Tool along with a pack of our matching Star Bubble Caps. We'll collect all the comment from this week and select one random winner next Monday. It's just that easy to be a STAR!
Just a reminder…Hobby Lobby carries our EC Tools and Embellishments both online and in-store! Our friends at
 The Craft Mom
 have this week's ad and coupon posted for your convenience!!